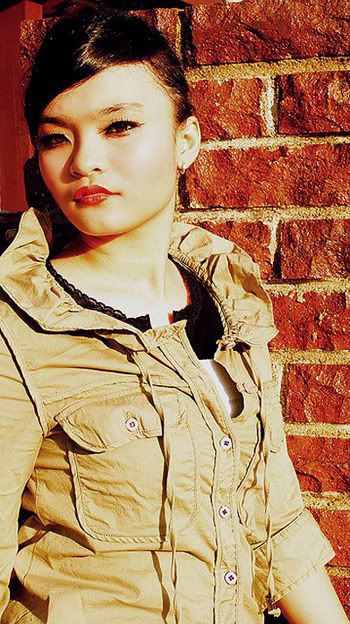 p/s: sorry due to low picture quality .blogspot did reducing the pixel and picture quality and compressed them to small sizes *sigh
i used to capture someone else life ,dressing them up ,put a dolly make up on them .my mission is just to make them feel happy about themselves .i'm able to catch the moment which they think they can't make it through but i say yes you can .i told them to grab it as passion ,hug it as their love and make it alive as the air they breathe .

it come to my satisfaction ,when they say it was awesome ,pretty and amazing .maybe there is here and there saying it's just another amateur un-professional work .but i say it's alright cause it's my passion and i didn't give a damn to any negative thought .i just keep on going

on and on till one day ......

i realize that i lost all of them and it fall to the last place on my list .i stuck in a body that blocking my way to my dream ,my star and my moon .the entire galaxy went dark and swallowing all the joyful i had planted well in myself for about 10 years ago.

the truth is i always loves high fashion and photography but it begin to fade each day .i don't know what happened actually ,all i know is i don't know how to start all over again .

maybe ,i should leave them forever .should i ?

p/s: make up ,editting ,picture all done by me .